2020 was certainly a year that no one expected. The impact on businesses of all types was huge. It forced everyone to take a new look at their business and see how they could adapt to the changes in their market, customers, and staffing. Previously not considered, there were opportunities for businesses to stay profitable and to operate by leveraging technology.
The impact and demand had a dramatic effect on Information Technology. All businesses in some measure have experienced a change in how users need to interact with their software, networks, and communications. IT has been called on to accelerate plans for moving to web applications, migrating to the cloud, collaboration platforms, and cloud-based phone systems. All of this needed to be done quickly and without sacrificing security.
One set of tasks boiled to the top:
• How to handle those manual and paper processes that are easy to do when staff are in the office collaborating together but a real challenge when working remotely.
Often, these processes fit in and Fill in the Gap in your business processes that are automated and software driven. These critical manual processes became a real roadblock when staff suddenly needed to work remotely.
A viable solution emerged in the form of tools that leverage low code/no code platforms, like Power Apps and Power Automate. Power Apps is ideal for creating the tools for staff to replace those manual and paper processes. Applications can quickly be built that are specific to the business process and allow the user to do their work from anywhere. The long list of prebuilt connectors allows Power Apps to integrate directly with not only Microsoft products, but popular third-party systems as well. If a connector does not exist, a custom connector can be built to access the applications API or the database directly.
Adding Power Automate, you get an even more powerful solution! Power Automate uses those same connectors and automates the flow of data and notifications. Now, users can automate some of their work and workflow. This can be as simple as sending notifications or managing complex interconnectivity between two systems. The possibilities are growing exponentially on a daily basis.
These tools allow Roeing to address your essential business processes that are key to making your business function, but had never evolved into becoming automated. Please reach out to one of the Roeing team members and allow us to Fill the Gap in your business, and help you succeed in 2021.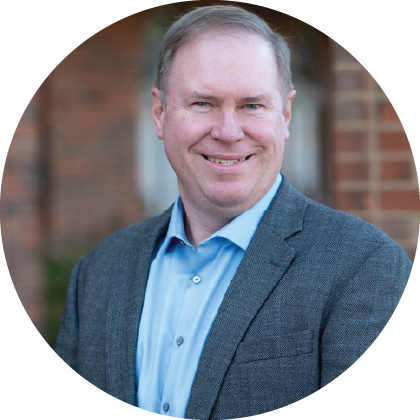 BRAD FORGEY
Director of Software Services