The term "Managed Services" has been around for a few years now, its been a buzz word and go to word for tech companies of all shapes and sizes. The Managed Service world continues to morph and change as the technology landscape that it manages changes. Even the words "Managed Services" have very different meanings to many different people.
In its basic form Managed Services is just that, providing managed technical support services via some sort of delivery vehicle. These services might include things like support for desktops, servers, network switches, and firewalls, but in today's market Managed Services have expanded to include so much more than just management of "devices". In today's technology landscape we find ourselves working beyond the scope of what some would say is the traditional Managed Service Provider (MSP) role. Things like Security Services Provider (SSP), Infrastructure as A Service (IAAS), Wireless as A Service (WAAS), Firewall as A Service (FAAS), Internet of Things (IOT), and Cloud Infrastructure have muddied the water on what being a traditional Managed Service Provider (MSP) means, and is expected to provide.
To be honest, being an MSP in today's market you must be constantly willing to morph and change your delivery model to meet your client's needs. You must have the tools in place that allow you to be able to efficiently support your clients and be agile enough to adapt to their ever-changing technology needs. Tools can make or break an MSP and their ability to scale with their clients. If a client is growing, you as an MSP must be prepared to grow right along with them or risk being left behind. That is where having scalable efficient tools and tried and true processes and delivery mechanisms in place make all the difference in the world. We here at Roeing IT Solutions are fortunate to have a firm foundation of amazing tools and strict standards and procedures in place that allow us to quickly align to the needs of our customers.
These tools and processes allow us to take our Managed Services offerings far beyond that of just providing device management services. They allow us to form a strong relationship with our clients and become true partners in moving forward with their technology goals, which is what Roeing IT Solutions has always been about. Whether it's making sure that they are secure against the latest Cyber Security threats, helping them formulate policies to meet whatever compliance body they must adhere to, or providing an easy to manage wireless infrastructure, we are able to tackle those problems together.
In my opinion, that is what makes a full featured MSP in today's market. We here at Roeing strive to go "Deeper and Wider" with our clients, helping them tackle every one of their technology needs, or provide them with the information to make informed decisions on their technology goals. You must constantly evaluate the needs and requirements for your clients. You must stay up on the latest technology trends. You must keep up with the latest compliance standards, like the Cybersecurity Maturity Model Certification or CMMC, and learn how they can impact your customers and what you need to do to assist them. The trick to being a strong MSP is always staying one-step ahead, being agile enough to change quickly, but rooted enough to always have a firm foundation to work from.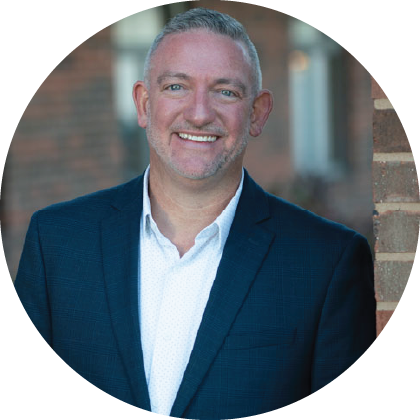 STEVE RICKETTS
Director of Technical Services