During this time of uncertainty, we want to reassure you that Roeing is here to support your needs and our usual 24/7 technical operations support is in full operation.
Rest assured; we are prepared to serve you.
First and foremost, our plan ensures the health and safety of our employees, so we can continue to deliver and support the products you count on. Considering the most recent news and announcements from the World Health Organization (WHO) and Centers for Disease Control and Prevention (CDC), we have taken internal measures to ensure their safety, and to do our best to maintain a healthy work environment.
Roeing is positioned to lead, guide and implement solutions to help you implement a remote workforce if needed. We are here to assist you in developing/implementing your Business Continuity Plans to keep your business up and running. The following are just a few key areas where we are standing by to assist you with:
As a Microsoft Certified Partner and Authorized Microsoft Cloud Service Provider, Roeing can quickly and seamlessly help you implement productivity and collaboration tools like Office 365 and Microsoft Teams.

Roeing can help you develop and implement a plan to shift off on-premise systems to robust and agile cloud environments like Microsoft Azure to facilitate changing workloads and workforce needs.
Roeing can assist you in the procurement and deployment of needed hardware like laptops and workstations. We can assist you with managing or adding additional licensing to meet your needs and guide you in deploying cloud-based phone systems.

Roeing can monitor and alert you on all your critical infrastructure using our cloud-based security platform (SIEM) and 24/7 Security Operations Center (SOC) to help protect your remote workers and business critical systems.
There has already been reports of increased cybercrime activity in relation to current events. Cyberattacks are on the rise, taking advantage of people eager to "click" anything related to Coronavirus.
Our senior leadership team remains vigilant and is monitoring the situation in real time and around the clock responding rapidly to provide the resources you need as conditions evolve.
Turning from the business impact to the personal, our hearts go out to the people who have been affected by this unprecedented event. We appreciate the healthcare workers, local communities and government personnel around the world who are on the front line working to contain the Coronavirus. It clearly makes you realize that our true priority is everyone's health and safety. I hope that you and your loved ones remain safe and healthy.
Sincerely,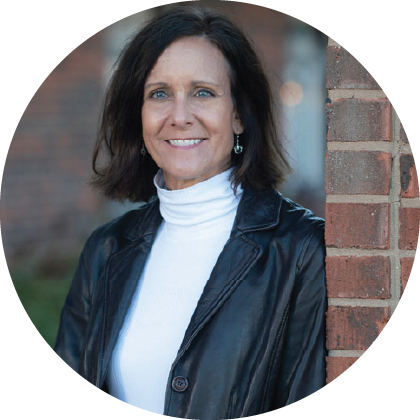 CECILIA CORCORAN, CPA
President